What you are looking at is essentially a well constructed movie set; something that serves as art, history and a massive tourist attraction. I will provide some links that might help you look up the history and background of this place, while I will keep this post free of all that clutter and just share some pics taken there ?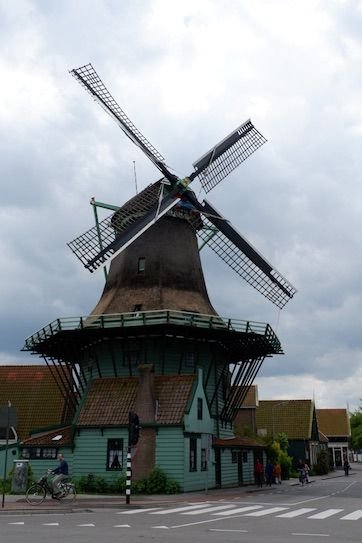 As mentioned in the I amsterdam:
With its traditional houses, windmills, warehouses and workshops, the historic village of Zaanse Schans offers a preserved glimpse of what it was like to live in the Netherlands in the 18th and 19th centuries.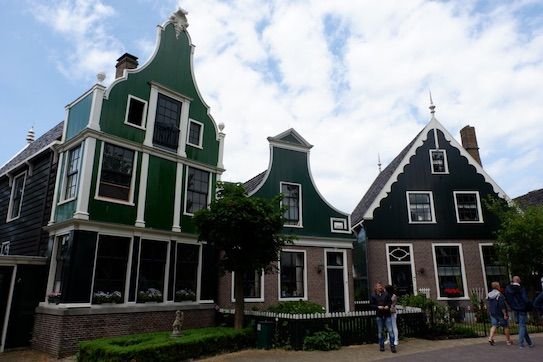 If you remove all the charm and go for a verbatim definition:
The Zaanse Schans is an open air conservation area and museum, on the east bank of the Zaan River, north of Zaandam in the Netherlands.
Well, what I did not understand is that the whole place was literally made of buildings that were either reconstructed or transported. There is a lot of dedication that went to making this place what it is today.
What you see today on the Zaanse Schans is how a living and working community in the Zaan district looked back then: farmsteads, paths, wooden houses, warehouses and windmills, ditches and fields.
There is a certain charm and allure to this even if you go with the knowledge that this is a setup. You will fall for it ?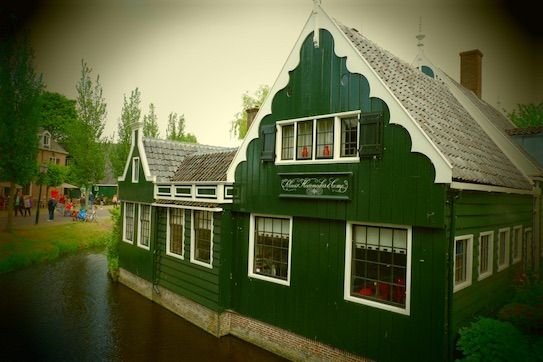 There are several shops and museums within this small open area. We managed to cover the shoe making museum where they teach you traditional shoe clog making as practiced by the Dutch.
They have some innovative and fantastic shoe designs in this museum.
Of course we could not avoid getting ourselves some nice souvenirs!
We could have very well just sticked to not buying anything after this, but that's only till we smelt the cheese! We realized after visiting the cheese making shop, that the odd looking balls we often see in Saturday market was really cheese coated with wax!
The kids had a great time playing in the open area and we had a good time learning new things. Of course all of us fell in love with some fresh ice-cream ?. That was yummy ?!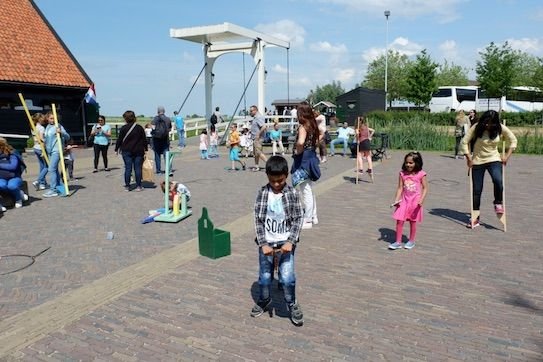 Of course, I won't forget the magnificent windmills. Fun fact – a group of windmills is a wind farm!

They come in many sizes too!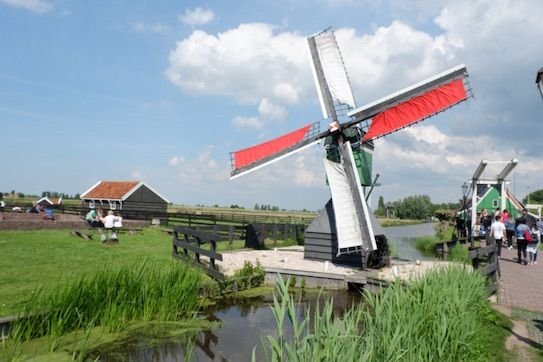 If you want to beat the heat, you can even take a dip in the river. Oh I almost forgot. A river bordered with these beautiful windmills!
We only had half a day but could see so much. If you are in Holland do visit this nice place. You've got cycles, clogs, bridges, wind mills farms, did I mention cycles already? You don't get more Dutch than this – believe me!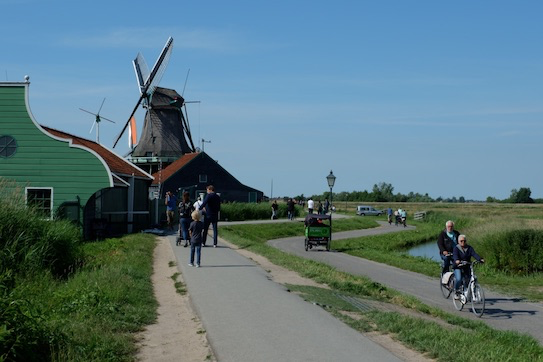 If you head over to the official page, you are bound to get a very good idea of what Zaanse Schans is about & how to plan your visit on any given day of the year. They even have mobile apps, although I reckon you might be able to do without that, sit back and enjoy the past!